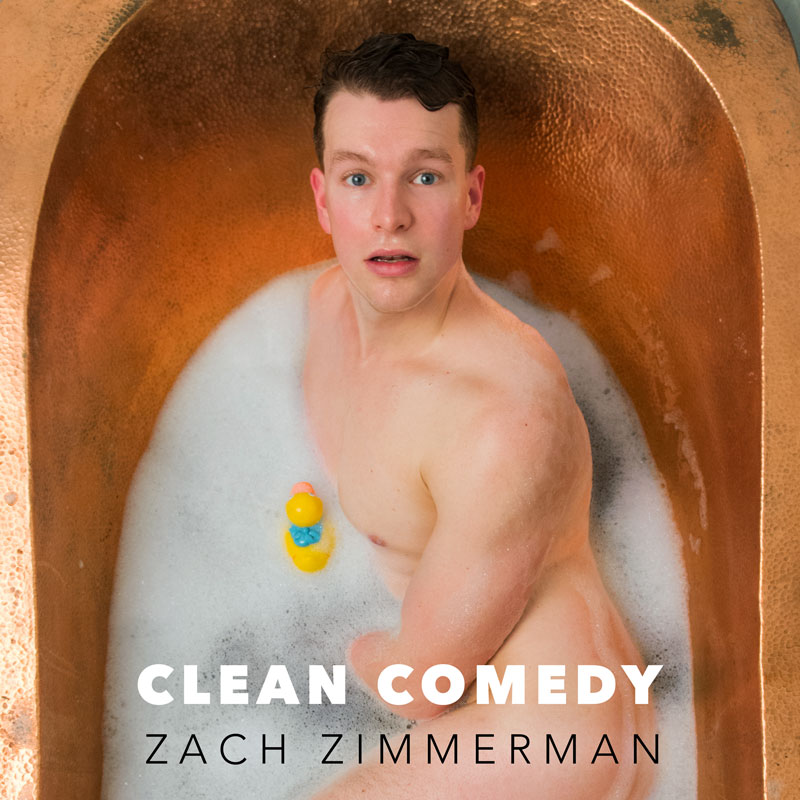 "Clean Comedy" is baby's first album. It is also my last if I die in the next year. It covers a lot – my evangelical family, being gay and flirty, and more.
If you pre-order it, I'll send you nudes. JK. JK? It's being independently released (brave? dumb?), so pre-orders are very helpful. It's also pretty goddamn funny. But don't take my word for it!
Hilarious!
Louis Faranda, Caroline's on Broadway
Sharp, funny, observant, thoughtful, and thought-provoking.
Bob Mondello, NPR
Zach is effortlessly funny. I've only said this about Robyn and Zach Zimmerman: I wish the album were longer.
Jo Firestone, The Tonight Show
I love Zach Zimmerman. He's a comic that reminds me of the ones I loved growing up. A clear perspective, surprising takes, and great energy. He's also cute, which you can't hear on an album. That's a shame.
Matt Rogers, Las Culturistas
"Zach's debut album is a force, with all the storytelling chops of Mike Birbiglia mixed in with the sharp and timely commentary of Hannah Gadsby. Nothing is off limits — God, Grindr etiquette, and ranch dressing are all served up with the wit and charm only he can deliver.
Halcyon Person, Full Frontal with Samantha Bee
So glad you had a fun experience with our product!
Marketing team, Clone-a-Willy: The in-home penis casting kit